Twin Screw Extruder Machine
Twin Screw Extruder Machine
Meenchi

China

About 40 working days after deposit

10 sets per month
The twin-screw extruder is composed of driving device, feeding device, barrel and screw. The function of each part is similar to that of single screw extruder.

The twin-screw extruders used for profile extrusion are usually closely meshed and rotating in different directions. Although a few of them also use the same rotating twin-screw extruders, they are generally operated at a relatively low screw speed, about 10 R / min. The high-speed intermeshing co rotating twin-screw extruder is used for mixing, exhausting or as a continuous chemical reactor. The maximum screw speed range of this kind of extruder is 300-600r / min.
TWIN SCREW EXTRUDER MACHINE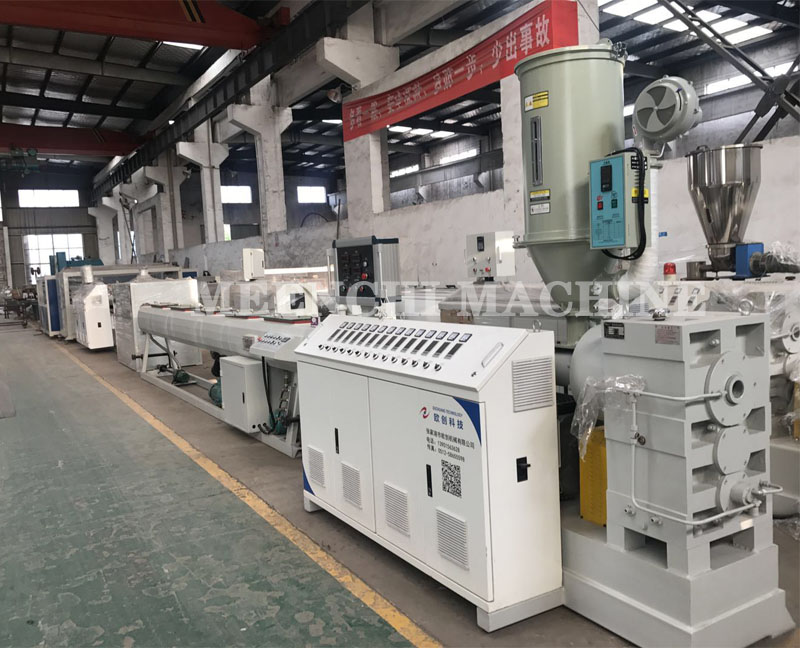 PRODUCT DESCRIPTION:
It is mainly suitable for processing PVC powder, equipped with corresponding screw, machine head and auxiliary machine, which can directly extrude thermoplastic thermosetting plastic and modified plastic from powder state to pipe type, plate, sheet type, rod type, film, hollow, special section profile and other plastic products. Our company also produces auxiliary machines of plastic machines such as vacuum sizing box, sizing table, traction machine, cutting machine, mixing machine, coiler, etc. which are matched with the main machine, forming a production line.
PRODUCT ADVANTAGES:
1. The counter rotating conical twin-screw makes the material flow in the shape of ∞ and can meet the technological requirements of material transportation, compression, mixing, exhaust and plasticization.
2. The screw and barrel are of double alloy type, corrosion resistant and Mo resistant.
3. It is equipped with quantitative feeding device, which can adjust the feeding amount as required.
4. The screw core is equipped with an oil temperature circulating heating system to ensure stable product quality.
5. The vacuum system can timely extract the gas produced in the plasticizing process.
6. The drive adopts DC motor or variable frequency motor, which can meet the requirements of customers at all levels.
7. Equipped with fault alarm system and torque protection device.
8. PID precise temperature controller is used for automatic control.
PRODUCT DETAILS:
Cutter and stacker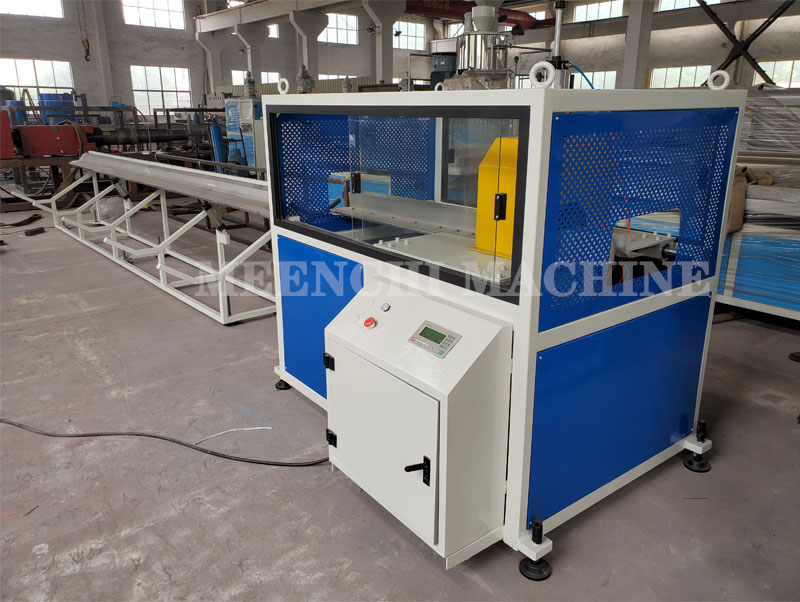 Delixi Electric