Plastic Bag Washing Machine
Plastic Bag Washing Machine
Meenchi

China

About 40 working days after deposit

5 sets per month
Waste PE film recycling and washing line is mainly used for a set of recycling crushing and washing lines for waste plastic film.

Plastic waste washing machine can handle waste plastic film, waste PP woven bag, plastic garbage bag, waste PE agricultural film, mulch film, greenhouse film, industrial waste film, shopping bag, stretch film, stretch film and other waste plastic.

The plastic scrap recycling machine has a wide range of uses and a large processing capacity.

The plastic washing recycling machine is fully automated production, low energy consumption, adjustable output, strong practicability, and high input-output ratio.
PLASTIC BAG WASHING MACHINE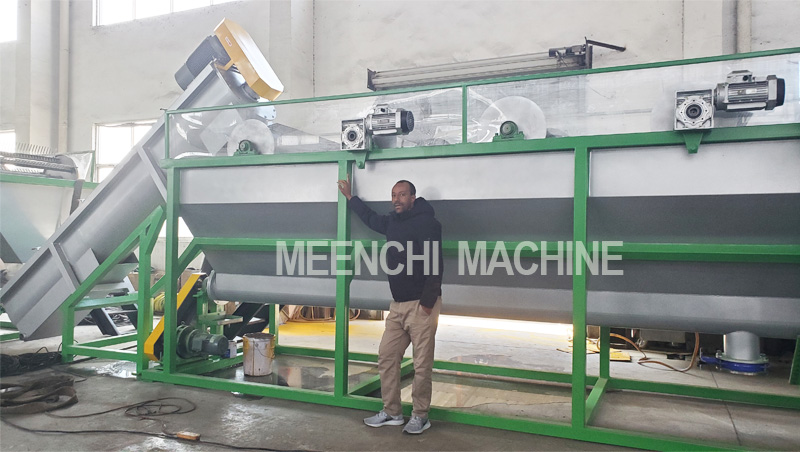 PRODUCT APPLICATION
The plastic waste recycling plant is used to clean the waste PE / PP film, greenhouse film, industrial packaging film, agricultural film, pp woven bag and remove the surface attachments (dust, sewage, sand, oil, etc.) of raw materials, as well as the floating and submerged film Improve raw material granulation quality.
Depending on the type of bag, the treatment scheme is different. The plastic washing plant include shredders, crushers, friction cleaning machines, high-speed cleaning machines, separation sedimentation tanks, centrifugal dewatering machines, squeeze dryers, and hot air drying Machine and so on.
PRODUCTION FEATURES
1. Plastic recycling washing plant is used in waste plastic PE / LDPE / LLDPE / PP films / bags, shopping bag, PP woven bag, PP cement bags, PP Jumbo bag and so on dity plastic film and bag.
2. After crushing, washing and drying of pe washing machine, the waste film will become flakes. And the flakes are widely used in the plastics industry.
3. Clean film flakes can be used in film blowing machines or injection molding machines to produce new plastic products.
4. We can design the plastic scrap washing plant according to the degree of soiling of the flakes, and ensure that the quality of the final product is very clean.
TECHNICAL PARAMETER
TECHNICAL PARAMETERS OF PLASTIC WASTE WASHING PLANT

Model of

plastic washing machine

Capacity(kg/h)

Installed

Power(KW)

Water Supply(m³/hr)

Staff

Area Required

MC-300

300

300

4-5

1-2

23m*5m*3.5m

MC-500

500
185

5-6

1-2

25m*6m*5.5m

MC-1000

1000


270

7-8

4-5

40m*6m*5.5m
MACHINE DETAIL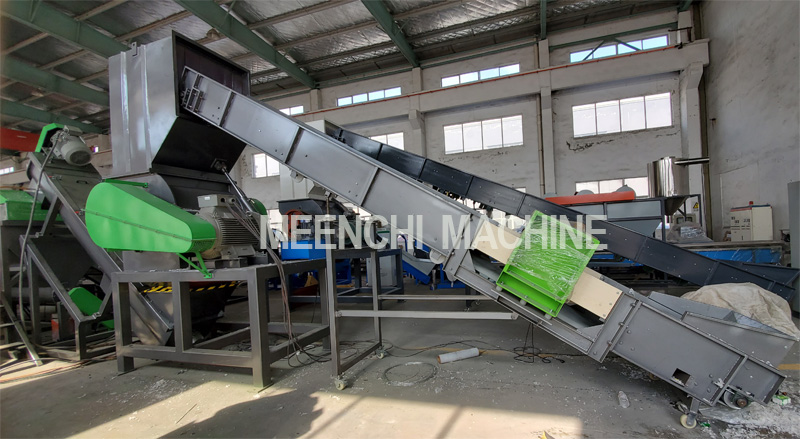 CONVEYOR WITH METAL DETECTOR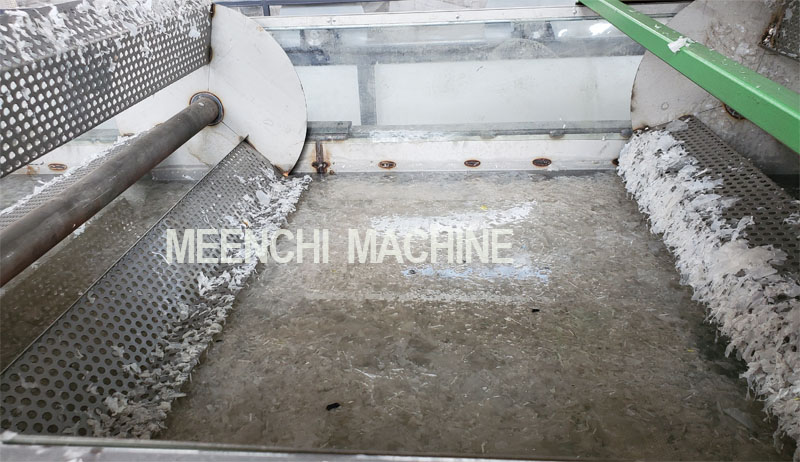 THE FLOATING TANK
WE ARE SERIOUS ABOUT MAKING PLASTIC SCRAP RECYCLING PLANT , WELCOME TO SEND US AN INQUIRY!