Ocean Sea Ball Blow Moulding Machine
Ocean Sea Ball Blow Moulding Machine
Meenchi

China

About 40 working days after deposit

10 sets per month
The company improves work efficiency with scientific production process and advanced equipment, reduces labor intensity of workers, saves energy, and greatly reduces production cost. Therefore, it provides customers with a variety of production equipment with high quality and low price. We have a large number of customers who come to our company to purchase equipment, and the production workshop needs to sell with efficient operation.

The company has an efficient and professional after-sales service team. No matter what problems appear in the equipment, it can communicate and solve them in time, so as to guarantee the long-term development and sustainable profitability of customers.
OCEAN SEA BALL BLOW MOULDING MACHINE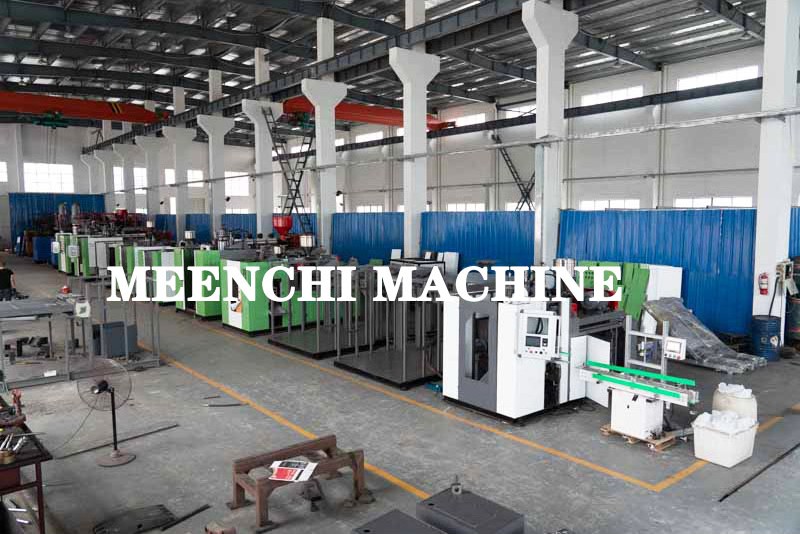 PRODUCT DESCRIPTION:
Blow molding, also known as hollow blow molding, is a rapidly developing plastic processing method. The tubular plastic parison obtained by extrusion or injection molding of thermoplastic resin is placed in the split mold when it is hot (or heated to the softened state), and compressed air is introduced into the parison immediately after the mold is closed, so that the plastic parison is blown and pressed against the inner wall of the mold, and various hollow products are obtained after cooling and demoulding.
Ocean ball is the product of baby playground, mischievous castle and outdoor activity supplies, etc., which can bring wisdom and fun to babies.
The ocean ball adopts the technology of two-step forming and no hole blow molding. The ocean ball (Bobo ball) has pores, but the pores are all in the mold! The pore distribution is very small!
At present, 6cm and 8cm diameter ocean balls are sold best . If you need other sizes of ocean balls, our machine can produce customized sizes of ocean balls for you.
PRODUCT ADVANTAGES:

1: Plasticizing system: high efficiency plasticizing mixing screw ensures full and even plastic plasticizing.
2: Hydraulic system: double proportional control, swing frame adopts linear guide rail and mechanical decompression, running more stable and high-speed, equipped with imported famous hydraulic components, stable and reliable.
3: Extrusion system: frequency control + hard tooth reducer, stable speed control, low noise, durable.
4: Control system: This machine is controlled by PLC human-machine interface (Chinese or English), and operated by touch-screen operation. The functions of process setting, change, retrieval, monitoring, fault diagnosis, etc. can be realized on touch-screen. Easy to operate.
5: Opening and closing mold system: beam arm, three-point position, central mold locking mechanism, mold locking force balance, no deformation, high precision, less resistance, fast and so on.
PRODUCT PARAMETERS:
SPECIFICATIONS & TECHNICAL DATA




Extrusion Unit

Screw Diameter

mm

70

90

Plasticizing Capacity

Kg/hour

100
140

Temperature Control Zone

Zone

4

4







Continuous Head

Screw Diameter

mm

75
90

Double Head Central Distance

mm

160

180

Triple Head Central Distance

mm

200
260

Four Head Central Distance

mm

420
600

Clamping Unit

Clamping Force

KN

120
120

Platen Size

mm

540*520

520*540

Platen Distance

mm

280-660
280-660

Moving Distance

mm

620
620

Max Mould Size

mm

520*540

520*540







Driving System

Extrusion Motor Power

KW

30
37

Pump Motor Power

KW

11
15

Machine Total Power

KW

67.7
82.1

Average Power Consumption

KW

28.5
36.4
PRODUCT DETAILS: