Plastic Film Shredder Machine--Zhangjiagang Meenchi Machinery Co., Ltd
11-01-2021
PLASTIC FILM SHREDDER MACHINE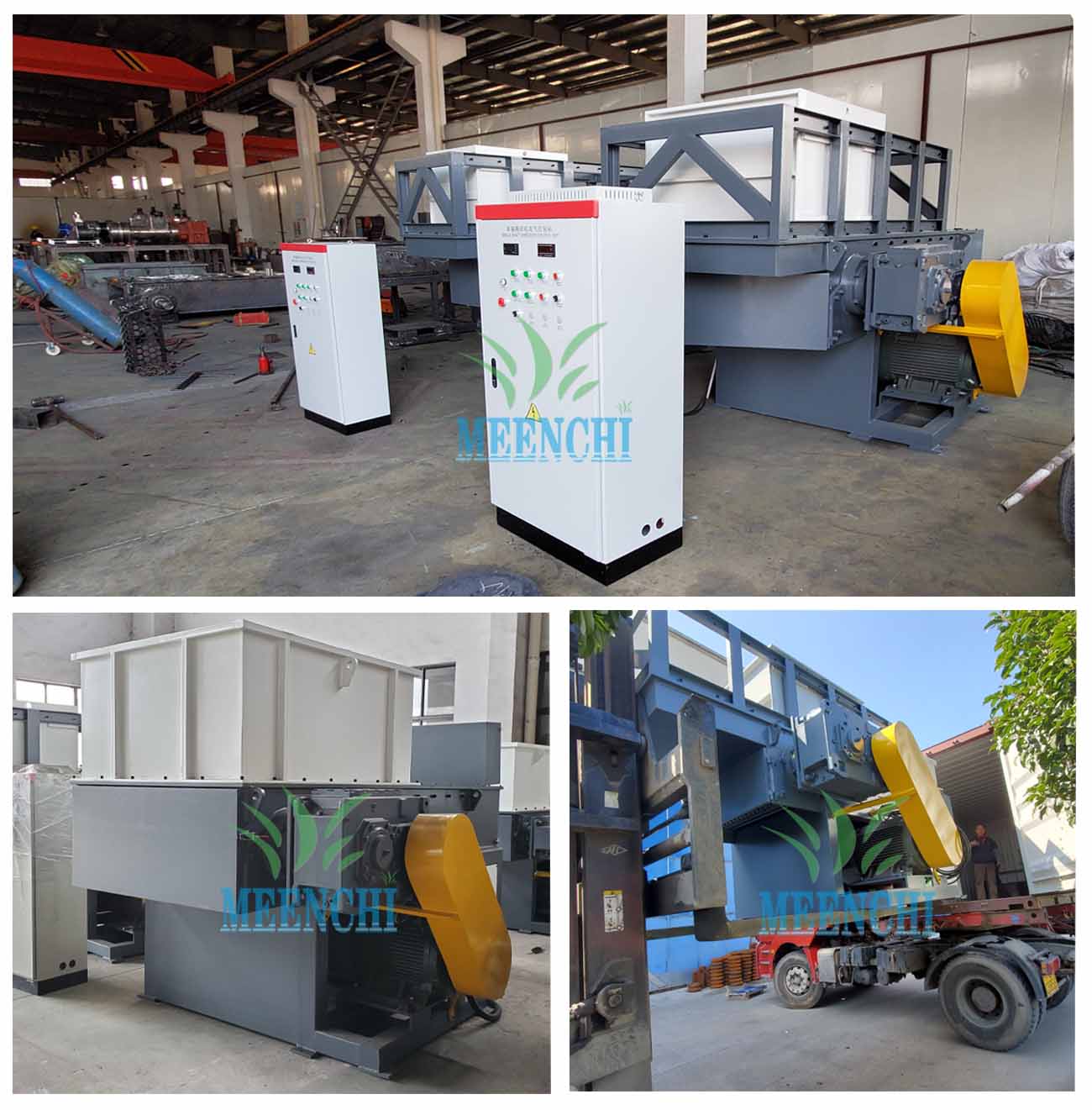 SCOPE OF APPLICATION:
plastic film shredder Machine is suitable for waste metal, wood, plastic, frame material, waste conveyor belt, filing cabinet, oil filter, waste TV, refrigerator, air conditioner, washing machine, computer, mobile phone, freezer, waste household appliances and their shell, CD disc, glass wool, glass, waste office supplies, motor shell, waste electrical appliances, battery shell, steel furniture, etc. The discharge size can be adjusted according to the user's requirements.
MECHANICAL FEATURES:
The plastic film shredder machine is automatically controlled by a microcomputer (PC). It has the functions of start, stop, reverse and overload automatic reverse control. Due to the user's operation error, the damage to the equipment is reduced. According to the different needs of customers, different cutter configurations are replaced. The shredder shaft adopts heat treatment process, which makes the whole machine wear-resistant and durable, and greatly improves the service life. The shredder is driven by reducer, which has the characteristics of low speed, high torque and low noise. The speed of shredding refrigerator is improved, and the output is greatly improved. Moreover, the shredder equipment is compatible with wood, metal, metal barrel, scrap car, air conditioner washing machine, rubber, circuit board and wire.
If you want to know more information about the product,You can send an inquiry, we will solve any of your problems and send you running video.