Foam Compactor Machine
Foam Compactor Machine
Meenchi

China

About 40 working days after deposit

15 sets per month
The EPS foam cold press is also called the foam compressor. It is used for the recovery and compression of the foam. It can save space, facilitate transportation and make it convenient for reuse.

The foam compactor can be transported and used conveniently, and the compression strength is large. It can be compressed from 50 cubic meters to 1 cubic meters. The 3 vehicle foam can be compressed to 1 cars, so that users can recover the old froth.
FOAM COMPACTOR MACHINE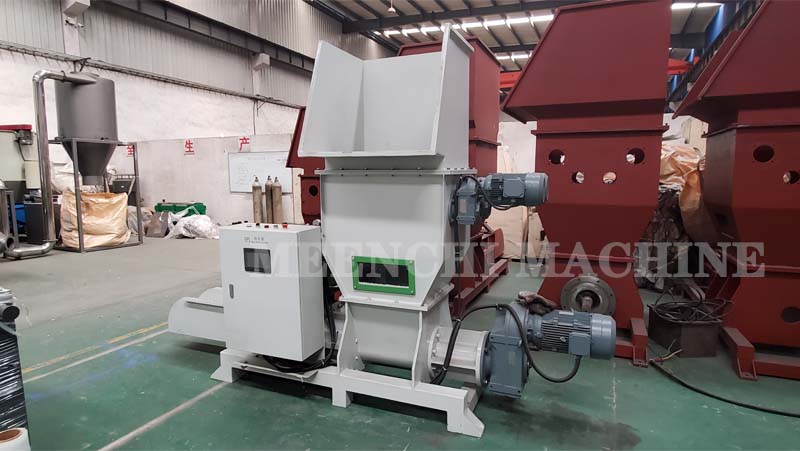 PRODUCT DESCRIPTION:
Foam compressor, also known as polystyrene foam reduction machine and styrofoam recycling machine, is based on the principle of pressure generated by screw rotation to squeeze plastic foam. Mechanical environmental protection equipment for cold compression treatment. When used, the operator only needs to pour the foam into the hopper and crush the screw by means of the rip breaking mechanism of the equipment. After the manager screw mechanism is processed, the square foam compressing block is produced.

PRODUCT ADVANTAGES:
1. The foam compactor machine adopts the principle of screw propulsion compression mechanism, which is easy to operate and durable.
2. The styrofoam densifier effectively solve the problem of lightweight, large volume, difficult recovery, inconvenience of transportation and high compression ratio of EPS/EPP foam plastics and polyurethane foam plastics.

PRODUCT PARAMETERS:
| | | | |
| --- | --- | --- | --- |
| Model | CP180 | CP250 | CP370 |
| Dimension (mm ) | 2260×500×1400 | 2700×600×1700 | 3000×700×1960 |
| Feeding size(mm ) | 500×380 | 680×480 | 870×580 |
| Discharge size(mm) | 180×180 | 250×250 | 370×370 |
| Compression ratio | 40∶1 | 40∶1 | 40∶1 |
| Feeding capacity (m 3 / HR) | 3 ~ 10 | 10 ~ 25 | 25 ~ 50 |
| Output(Kg/hr ) | 15~40 | 40~70 | 70~150 |
| Machine weight( kg ) | 350 | 520 | 1380 |
| Motor(KW ) | 2.5 | 6.2 | 14 |

PRODUCT DETAILS: