EVA Foaming Material Grinding Mill
EVA Foaming Material Grinding Mill
Meenchi

China

About 40 working days after deposit

15 sets per month
EVA grinder is a new type of energy-saving, energy-saving and environmental protection product. It is suitable for the recovery of foam scraps such as sponge.

It is suitable for recovery of EVA, SBR, Rb, PE, sponge and other rubber and plastic foam leftover.
EVA FOAMING MATERIAL GRINDING MILL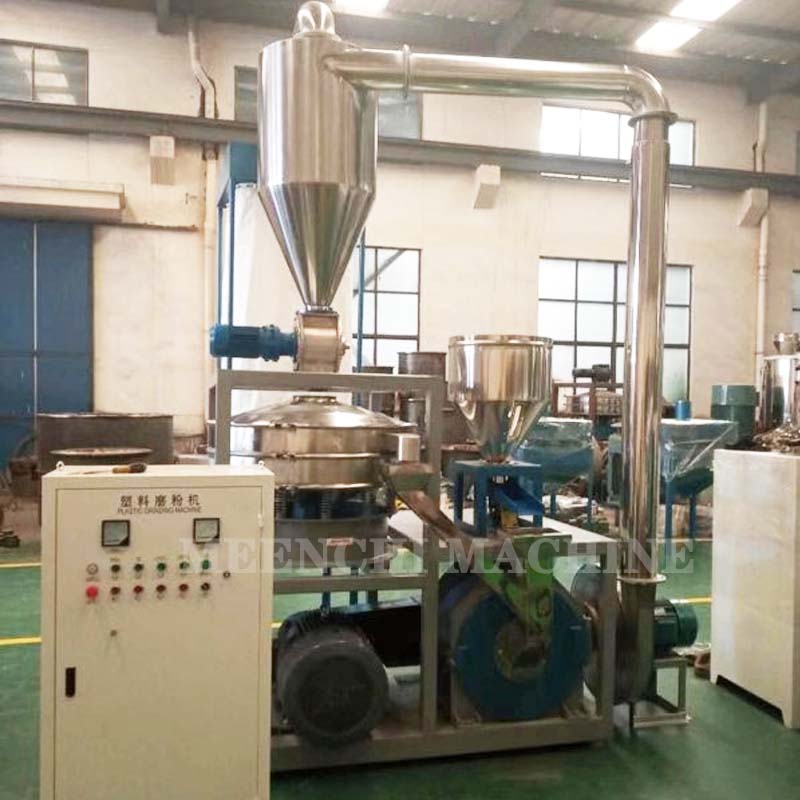 PRODUCT DESCRIPTION:
A crusher (22KW) is usually used for traditional EVA scrap recycling. After being mixed by a rubber mixer (55kW), the flakes are aged about 100kg (3-4 workers). After being extruded at high temperature, it is easy to cause dead materials, and the recovery rate is greatly reduced.
The machine adopts a high-speed, water-cooled integrated grinding wheel, the main motor is 37KW, and the aging is about 150kg (depending on the material). One worker operates the grinding powder. The grinding powder is fine and elastic, and the mesh number can reach 120 meshes. If traditional processing is used, 12kg of waste is added, and the waste produced by the machine can be added to 20kg at least. Thus, it greatly saves power, personnel, improves the recovery value, and brings higher profit space for the enterprise.
PRODUCT ADVANTAGES:
1. In the process, all water is used for circulation, and there is no discharge of waste water and toxic gas;
2. High speed grinding (EVA, SBR, Rb foaming) soft material is a special material of steel grinding wheel, which directly grinds various leftovers and wastes into powder, and keeps the original physical properties (EVA, SBR, Rb foaming) through water circulation cooling.

3. The closed design of the plastic grinder collects the prepared powder with its own air volume and air pressure, without dust leakage.
4. The user-friendly knife adjustment of plastic grinder, the design concept and the adjustment of fixed knife gap only need a moment, and it is easy and free.
5. The plastic grinder is easy to maintain and clean.
6. This machine can grind all kinds of soft and hard leather into fiber shape under normal temperature: artificial leather, PVC, PE and other materials with different molecular structure into powder shape of 20-80 mesh, especially suitable for plastic modification.