Medical Shredder
Medical Shredder
Meenchi

China

About 40 working days after deposit

10 sets per month
At present, the treatment methods of medical waste include high-temperature incineration, sanitary landfill, pressure steam sterilization, chemical disinfection, dry heat crushing sterilization, electromagnetic wave sterilization, high-temperature pyrolysis sterilization, etc., but before treatment, crushing and refining treatment must be carried out.

This medical recycling shredder machine is a large-scale medical waste crusher, which has passed the EU CE certification, and is designed for the crushing of medical waste. The whole machine technology comes from Italy. The blade is made of imported high-strength alloy steel, with very strong wear resistance and high strength. The driving part is driven by intermediate gear, forming a differential relationship. The screen is easy to disassemble.

The size of the crushed material is controlled through the screen, and the discharging is uniform. The discharging size is ≤ 40mm, and the output can reach 1000-3000kg per hour.
MEDICAL SHREDDER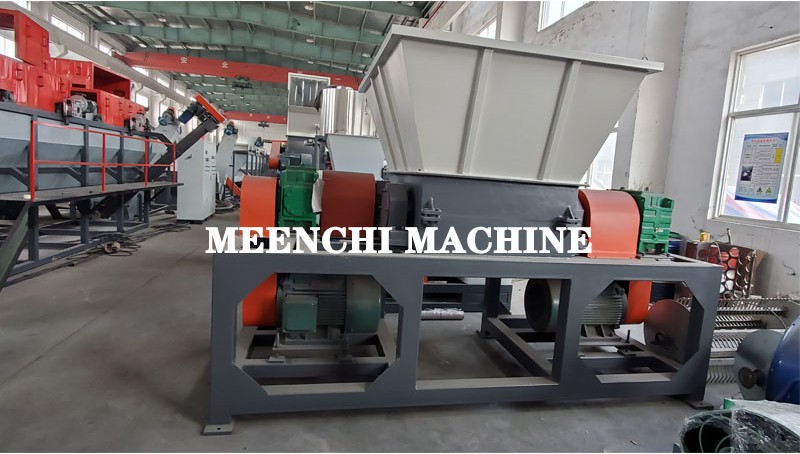 PRODUCT DESCRIPTION:
Medical waste, also known as medical waste point, biomedical waste or hospital waste, refers to "wastes with direct or indirect infectivity, toxicity and other hazards generated by medical and health institutions in medical treatment, prevention, health care and other related activities"
The serious harm of medical waste to human beings is manifested in two aspects: one is the biological pollution of environment, which directly leads to the disease endangering human health.
Medical waste shredder is a kind of environmental protection equipment for solid waste volume reduction machinery, which is mainly composed of blade spindle, fixed blade, bearing box, box support, feeding system, hydraulic pushing system, power system and electrical control system. Medical waste shredder is generally used to treat raw materials or leftover materials that have not been processed to make their size smaller. According to the actual situation in China, it is necessary to improve, research and develop, and launch a series of shredder with mature technology, so as to provide reliable equipment for the crushing and volume reduction treatment in the early stage of waste recycling in China.
Medical waste crusher can cut medical waste into small pieces. This kind of equipment needs experienced staff to operate and maintain, because these crushers are industrial equipment, with rotating tools. Some of these devices are built into closed chemical or thermal disinfection systems. If there are a large number of needles and syringes in the medical waste, they should be broken to facilitate the recovery of needles and syringes and the regeneration of metals and plastics that make these products.
PRODUCT ADVANTAGES:
1. The hospital waste shredder is equipped with overload protection function, which can prevent machine damage caused by overload.
2. The blade is made of hard alloy steel with high wear resistance and strength.
3. The frame structure of medical garbage shredder machine is strong and solid, and the main frame is made of rectangular tube structure, with greater strength and high stability.
4. The SKF brand bearing can bear more impact force.
5. The crushing chamber is welded by high-strength steel plate, and after heat treatment, the service life is longer and the strength is greater.

PRODUCT PARAMETERS:
Model
Motor Power(kw)

Capacity

MC-400

5.5*2

400-600KG/H

MC-

500
11

*2

600-800KG/H

MC-

600
15

*2

800-1000KG/H

MC-800

22

*2

1000-1500KG/H

MC-1000

30

*2

1200-1800KG/H

MC-1200

37

*2

1200-2000KG/H

MC-1400

45

*2

1800-2500KG/H

MC-1500

45

*2

2000-3000KG/H

MC-1600

55

*2

2500-4000KG/H

MC-2000

75

*2

4000-8000KG/H
PRODUCT DETAILS:
Strong Belt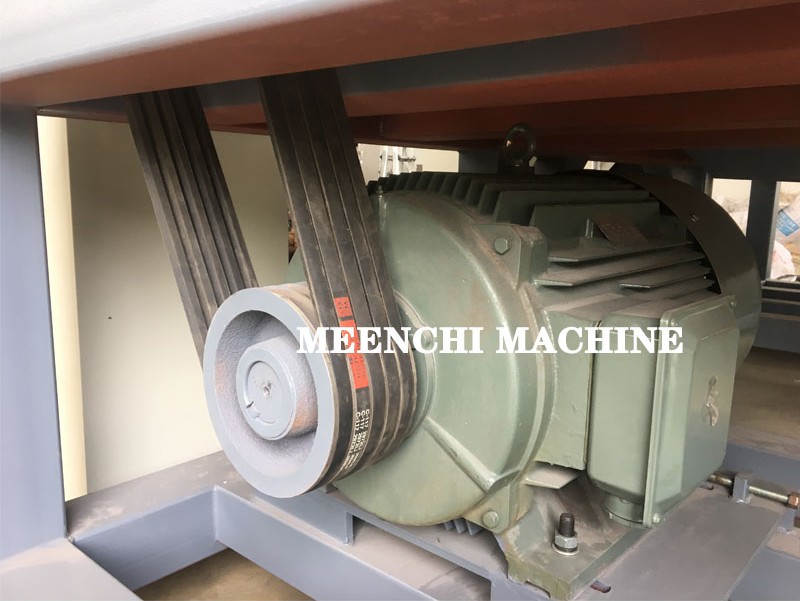 twin shaft shredder