Wholesale China OEM Caterpillars Haul Off Machine Suppliers Price Quotes
Caterpillars Haul Off Machine
Meenchi

China

About 40 working days after deposit

15 sets per month
The tractor is mainly matched with the plastic extrusion production line, which is suitable for the online traction of plastic pipes, profiles and plates. The configuration characteristics of the machine can be specially designed according to the user's requirements.
It is suitable for plastic extruded product pipe, semicircle pipe, two-color integrated light pipe
Stability of PC, profile, sheet, bar, small decorative line, etc
CATERPILLARS HAUL OFF MACHINE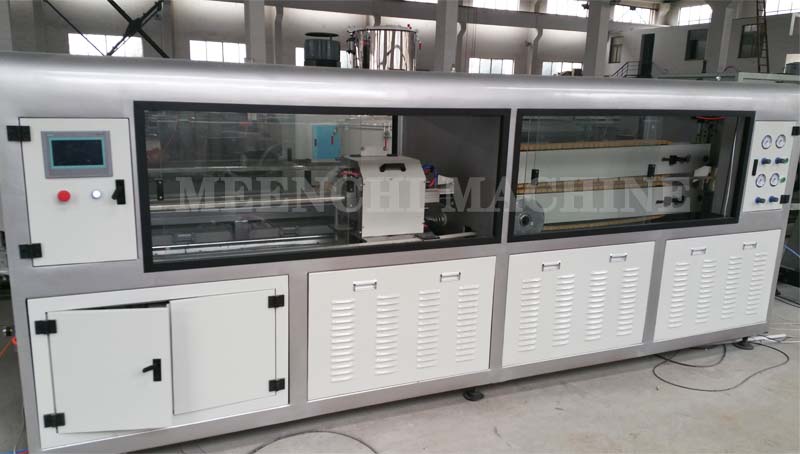 PRODUCT DESCRIPTION:
The traction machine adopts the method of multiple tracks traction at the same time, the silicon controlled stepless speed regulation or frequency conversion speed regulation. It is mainly used with the plastic extruder for the extrusion traction of various plastic pipes of medium and large caliber.
The utility model has the advantages of large tractive force, uniform distribution of tractive force, difficult deformation of pipes and thickening of pipe wall, which is the most ideal tractive mode of plastic pipes.
PRODUCT ADVANTAGES:
The main characteristics of the pipe tractor are: molecular weight, molecular weight distribution, additives and density. Four basic variables are properly combined. Different catalysts can produce polymers with different characteristics, which can produce pipes for different purposes, and the performance can be balanced.
The connection is relatively reliable, and the strength of the joint is higher than that of the pipe itself when it is connected in the way of electrothermal melting; it has impact resistance at low temperature and long service life, and can be used for up to 50 years in the open air, and will not cause harm to the pipe itself due to ultraviolet radiation.