Block Shredder
Block Shredder
Meenchi

China

About 40 working days after deposit

10 sets per month
The single shaft shredder is widely used for volume reduction of various wastes, including but not limited to the following. Plastic bottles, plastic pipes, woven bags, cables, wood, paper, household waste and electronic waste.

According to the processed materials and the next processing requirements, the appropriate screen can be selected. The material discharged from the crusher can be the final product or the main raw material of the next process.

This plastic crusher machine has a good crushing effect on the hard material leaked from the side of pelletizer and injection molding machine. It can be used with crusher, and the final particles can be directly put into pelletizer or injection molding machine again.
BLOCK SHREDDER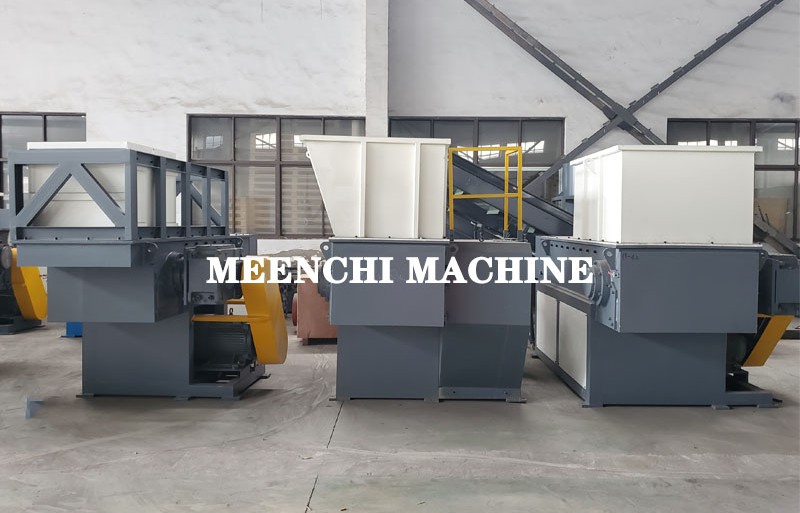 PRODUCT DESCRIPTION:
Plastic waste shredding machine can be used to tear up solid materials such as plastic, rubber, fiber, paper, wood, electrical parts, cables, etc., which are hard to be broken, such as head material, bulk material, nozzle material, rubber head, PET bottle, cardboard, circuit board, wood, plastic barrel, etc. You can select the corresponding model according to the material size and handling capacity. If users need to break especially hard materials, such as nylon, ABS, PC and other high-strength engineering plastics, they need to explain the situation. This equipment is automatically controlled by Siemens PLC.
The discharge size according to the different needs of small 20mm. And according to the customer demand to provide all kinds of feed hopper. The equipment low speed rotary knife, low noise, more energy saving.
The plastic waste grinding machine is composed of a moving cutter head and a static cutter to complete the function of cutting materials. The cutter head is composed of a base axis and a number of quadrangular moving cutter blocks. The moving block has 4 cutting edges, which can be replaced for use. The movable cutter block is arranged in V-shape and multiple rows along the base axis, and is fixed on the base axis with screws, and rotates together with the base axis to form a movable cutter disc. There are two groups of stationary knives, which are fixed on the frame.
The material is pushed by the horizontal hydraulic cylinder to feed in the direction of the cutter head. The speed is stable and adjustable, and the propulsion force is large and even. It is suitable for recycling various large solid materials, irregular and difficult to handle materials, plastic containers and plastic buckets, pipes, films, fibers, paper, etc. The rotation speed of the main shaft is 45-100 rpm, with stable operation and low noise.

PRODUCT ADVANTAGES:
1. The whole fastener of the main shaft, processed automatically by the machining center, never broken, with reasonable structure design and low noise;
2. Blade inlaid installation, easy to remove and replace;
3. The reducer uses the first-class domestic quality brand, which is solid and durable;
4. PLC control, automatic operation, automatic reversal, overload protection and other functions.
5. Overall automation, ensuring safety and stability, and saving labor cost.

PRODUCT PARAMETERS:
Model

Cutter diameter(mm)

Crushing chamber size(mm)

Output(kg/h)

Power(kw)

Dimensions(mm)

Weight(kg)




MC-600

260

600×550

300-500

15

1800×1300×1700

2850

MC

-800

300

800×600

500-800

37

2800×1800×2100

4200

MC

-1000

350

1000×700

800-1500

45

2800×2000×2100

6500

MC

-1200

400

1200×900

1500-2500

55

2800×2500×2100

7800

MC

-1400

450

1400×900

2500-4000

75

2800×2800×2100

9600

MC

-1600

500

1600×1000

4000-6000

90

3000×2800×2100

12500

PRODUCT DETAILS:

Screen mesh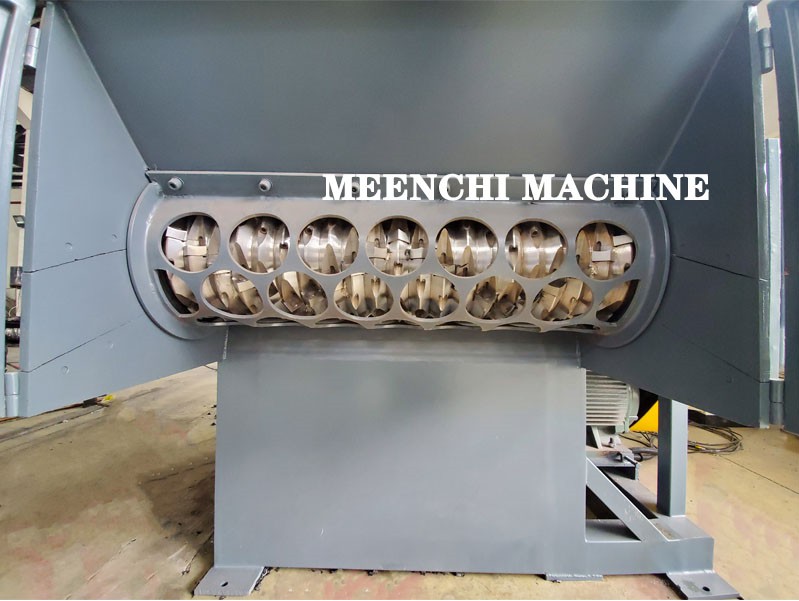 The single shaft