PP PE PET Hdpe Ldpe Plastic Film Washing Line--Zhangjiagang Meenchi Machinery Co., Ltd
04-01-2021
PP PE PET HDPE LDPE PLASTIC FILM WASHING LINE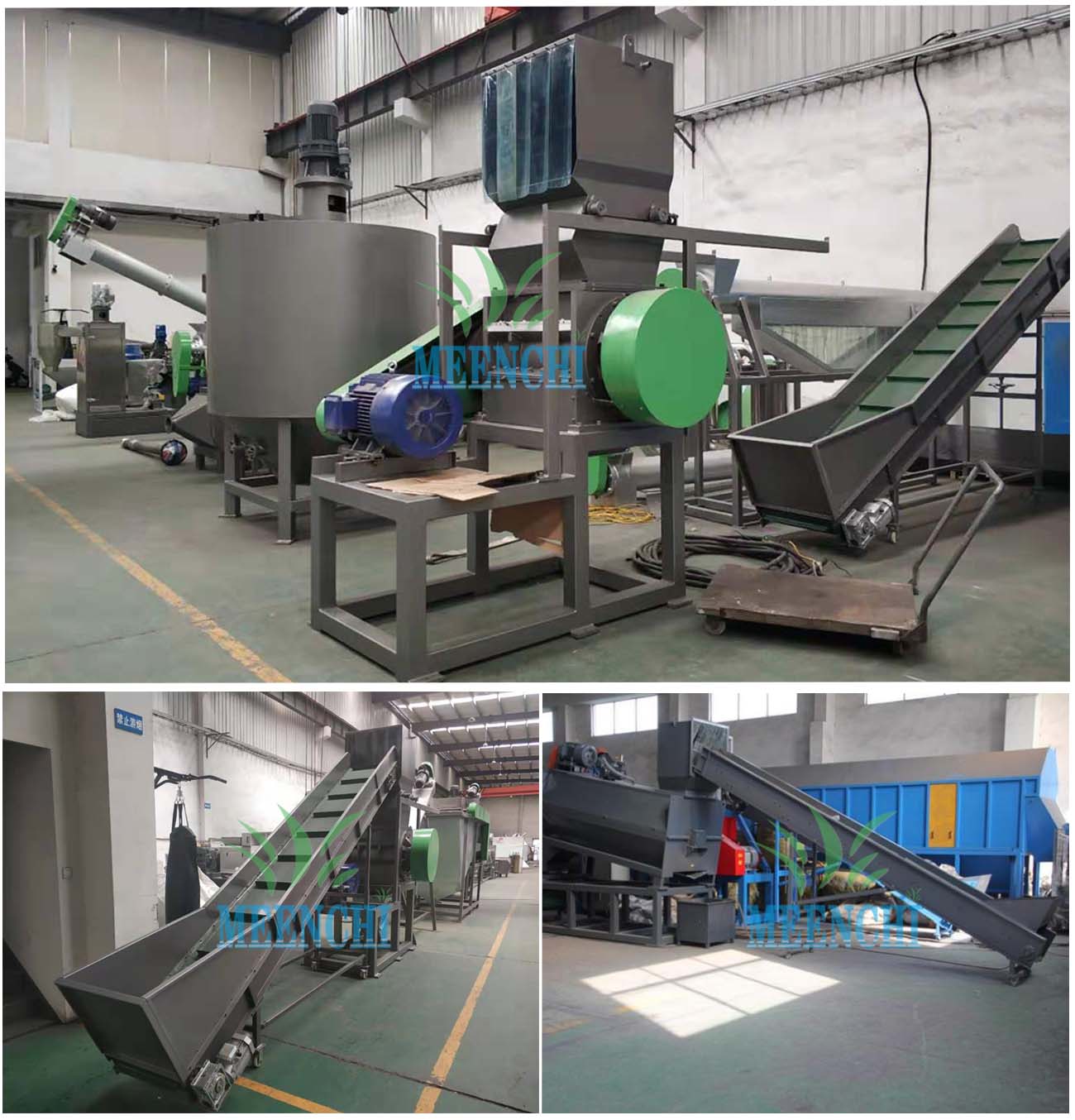 MAIN FUNCTIONS:
PP, PE, HDPE, LDPE plastic film washing line mainly smashes and cleans the waste beverage bottles, mineral water bottles, oil bottles, etc. through the cleaning line equipment, and then recycles them. The smashed and cleaned bottle pieces are sold to the local chemical fiber factory. The chemical fiber factory then melts the clean bottle pieces to make pet particles into filaments, and makes them into chemical fiber products. This is what we usually see in our life, such as towels, T-Shirts, down jackets, etc After PET beverage bottle recycling processing, we will take you to understand how the whole waste beverage bottle becomes chemical fiber clothing.
PROCESS STEPS:
1, unpacking and sorting, 2, de labeling, 3, crushing, 4, sinking and floating separation, 5, friction cleaning, 6, high temperature hot washing, 7, friction cleaning again, 8, rinsing, 9, dehydration and bagging.
These nine steps are the most commonly used processes in PP, PE, HDPE, LDPE plastic film washing line cleaning and recycling process. In fact, there are more complex processes, such as color separation, fine breaking, hot melting, etc., in order to meet the requirements of larger output and better quality.
On November 15, 2020, Australian customers purchased PP PE pet HDPE LDPE plastic film shipping line. After receiving the machine, the customer was very satisfied with the test and expressed his thanks to us.